Wish My Life Was Different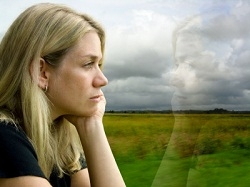 Dear Friend,
In any situation, the only thing we can change is ourselves.
We cannot undo anything in the past. We can only deal with the present and how we respond to it, so the key to overcoming our present troubles is to change ourselves and our responses to them.
This is one of the many reasons why asking Jesus into your life changes everything. He changes YOU! The more you understand about Him, the more empowered and positive — or changed — you become.
If you have asked Jesus into your life, scroll down to find a partial list of new realities for this day and every day. Print them then repeat them aloud to yourself for 40 days.
Accepting these you realities about yourself will make both positive changes in you and in
everything you do.
Say Aloud To Find The New You:
God sees me at all times. Whether I go to the roots of the mountains or the bottom of the sea, His eye is upon me. I will look for Him.
I love God, my Father, King, Comforter, Creator, Counselor, Great Physician, and Sustainer of the universe. He loves me more than I love myself.
God has brought all that is good into my life and I am constantly grateful to Him.
Now that I belong to God and I will say kind things about myself to myself because He finds me worthy of His love.
I will be grateful for each moment of life and regard every breath as a gift from God.
I will grow and upgrade myself in every situation by relying upon His power.
Because Jesus died for me, I will have unconditional love for every human being. Because each person is created in the image of God, I will regard them with deep respect — especially children, the handicapped, and poor.
I will look for ways to be kind to others and bring out the best in them.
When I see myself in the mirror, I will say to myself, "You are the child of the King and the King loves you. He is changing you so you can change your world."
With Love,
Rebekah
WORDS FROM LINDA:
Please, do not take your life. Please allow time and God to heal your heart. I know that you are hurting. But others have been where you are, including me, and have walked, one step at a time, out of the darkness.
You will too. You are going to make it.
To read my story, click here.

Here's what I recommend to you:
We need other believers for encouragement. Find a church home. See if you can find a small Bible study of people in your age range. Call some of the bigger churches in your area and see if they have anything to offer for your age group. This could be a home Bible study or a Sunday school class.
Listen to inspirational music. There's a lot of Christian music in different styles. Maybe you've got a great Christian radio station in your area or maybe you can find one on the web that plays a style of Christian music that speaks to you like http://www.klove.com/listen/. You can also go to a Christian bookstore and listen to their CDs until you find something that helps you to feel worshipful.
Read the book, Purpose Driven Life. This is a great Bible study and you need to have the Word in your life every day.
Take time to read the Bible. If you don't have a Bible, there are versions available on the web that you can download.
Don't do anything to harm yourself. You are so loved. Please give your situation time, please allow God time to move. He may be waiting for you to give in to Him, to say, God I will trust you, no matter what. Try trusting God and see what will happen.
Also, please go in for a medical checkup and tell your doctor about how you feel emotionally. Your doctor may have medications that can help you get over this 'bump' in the road.
Also, I highly recommend counseling. You may find a pastor in your church or other local church or some other professional who will understand and help you with your struggles.
WE ARE PRAYING FOR YOU!
Blessings,
Linda